What follows are the days in the life of a late-pregnancy miscarriage, or stillbirth. Not the story anyone wants to share or have, but our story it is none the less. Please pray, we are no where near healed- this is the hardest pain, the deepest sadness I have ever felt. At times I have wondered if maybe my heart would stop from the grief. There is hope in the future, but right now it is sometimes hard to feel hopeful. Minute by minute we get by.  To read from the beginning, go here.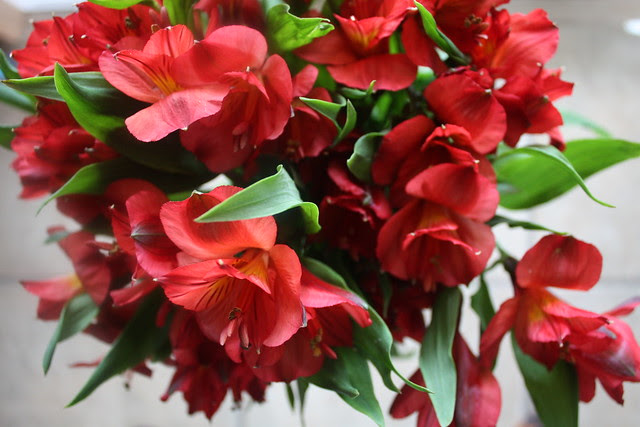 ---
14/Jan/2012 (day five)
Today is hard too. My body is crying out for our little baby boy and producing milk for Shiloh. I have shed so many tears over this- more than anything to this point. However, now I have realised it is almost healing in a weird way, that my body cries out just as much as my heart for my little boy. The doctor thought that it would not be likely that I would lactate, but like the rest of this journey, unlikely has gone from meaning "it won't happen to me" to "Woah, I wasn't expecting this!". I have cried out to the Lord and begged for mercy. Being engorged with no option is insane. The doctor perscribed sudaffed, icing and wrapping myself really tight. This was not the way things were meant to be. I miss Shiloh.
This journey has been the hardest thing I have ever done, but through it I have felt the most loved I have ever felt. I weep as I hear from you all, I am just so blessed. God's arms are around me, and I feel he has an army of people to show me love in a tangible way. I have never been so overwhelmed by love, not ever. Each of you who have dropped by my home, brought me meals, sent flowers, emailed me to share your pain, commented on my last post, messaged me on facebook, or called– It has meant more than you can ever know, you are love to me, it is absolutely beautiful. I am not alone.
God's grace really does rise up in these times to meet my need. My sorrow is great, and so is His love for me.
I just ordered some jewelry with all three of my little boys' names on it Jackson, Oliver and Shiloh. I can't wait to get it in the mail. I would have never had 'mommy jewlery' before, I admit it was way too cheesy and I am around my kids at all times so, why? Now it is different, one of my boys is not with me and I long for him. Pre- stillbirth, I hardly grasped the preciousness that life is made of. Through death I have come to understand the meaning of life. I have grown in patience with my boys, the loss has made me understand love, and what it should be so much better. My tears still come, mostly they are a waterfall for an hour or two and then I am in decent shape for a little while and then I cry myself a river. My tears are not in vein, they are liquid love for my baby boy.
---
15/Jan/2012 (day six)
By now I am sure there are already sceptics who are rolling their eyes and thinking we should be over this. Before this happened to us I may have been a little more compassionate than that, but not much. When we first found out if you had said that I would have punched you in the face and now, all I have to say is- if you think you could do better, go ahead and try. I challenge you to loose a child and then make any sort of judgement call on grief, I promise you that you will not have any judgement left in you. Brokenness will overtake any previous critical bone in your body and make you a better person, it has to me and it would to you.
When will I write about something else? Not sure. Currently this consumes me, when it does not I will stop.
Yesterday I picked up "Heaven is for Real" by Todd Burpo. I am not sure yet what to think of it, however I know that I wouldn't have even considered it before. I am also looking into "Heaven" by Randy Alcorn. Before Shiloh packed his bags and headed there I had a little, but very little interest in heaven. Now that he is there it only seems natural to find out more. If you have any suggestions of different books that you have loved through grief I would love to read them.
I mentioned to The Husband yesterday that I could currently be compared to one of those goldfish, you know, the ones with the HUGE bulging eyes that are bubbles out of their heads?? I have cried so much I wonder if my eyelids will ever be normal again. I may have done permanent damage.
I am up really early this morning. Any of you who know me well know I sleep. I do that well, or did it well. I don't know exactly how much sleep I got last night but it was very little. It is very uncomfortable to lay down when my breasts are in such pain. This physical angst does make Shiloh's life and death more real, and I have shed more tears over my milk coming in and having no baby here on earth to feed than about anything else. It is agony, in the purest form.
I am sharing a song below. This has been my song for a long time, it is my favourite song, when we first found out I wanted to sing it but couldn't bear it, even to think about choosing to say anything positive about it all was just not possible.  Now I can think it in my head but forming the words is really hard due to sobbing. I think there is progress there, a progress in the heart which is more important than forming the words. I find incredible strength in this song and I want to share it with you as well. No matter what happens in my life I will bless and not curse the Name of the Lord. He is my strength and all we can cling to.
For the first 4 days of our journey, you can read here: Shiloh Maxwell Canfield