Once we came home from the hospital, after the birth of our little Shiloh I immediately felt a lack or as if something had been taken from me. One of my good college friends mentioned that when she had two miscarriages she did little practical things to help her feel like she was remembering her baby. That really made sense to me, she mentioned an orchid (which I love) and also that she had some jewellery made. I knew that I had to do that too.
I have never been a fan of wearing this type of thing, it just never seemed to fit. Now I knew things had changed. I looked at different items on Etsy and narrowed it down to two. So I got them both, that is how I roll. I didn't want to leave the house until they came….it was a good thing they shipped really fast and now I can breathe more comfortably.
This one arrived first,a necklace I ended up getting it from SilverLime, I love it. This is just for Shiloh, just because. The number 12.1.12 is the 12th of January 2012– it is the European order for the date, smallest to biggest, it makes more sense to me.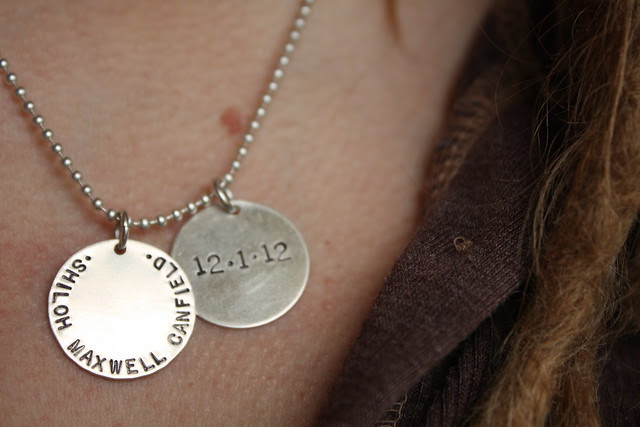 I had to wait a little longer to get what I was most excited about, a set of  three rings from tinahdee an Etsy seller. She did not disappoint, these rings are even more beautiful and perfect than I had expected. I was a little worried about the fit, as I have a super small size and ring people always look at me like I am nuts when I tell them I wear a 4.5 but she didn't and when they arrived I slipped the rings right on and haven't taken them off since (well, maybe except for taking these pictures).
I wanted something that reminded me of Shiloh, as well as reminding me that I still have two little boys to love on. The boys thought that was a good idea too.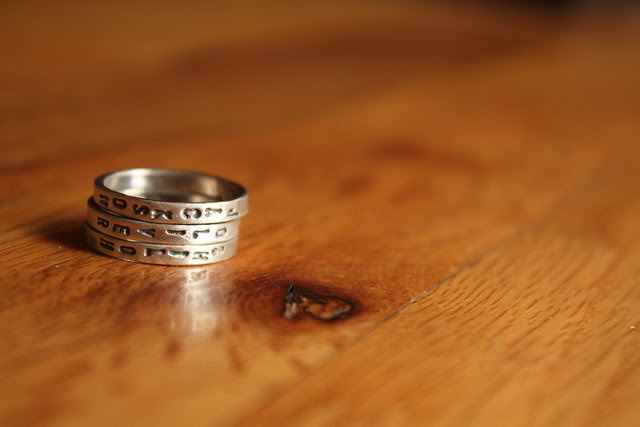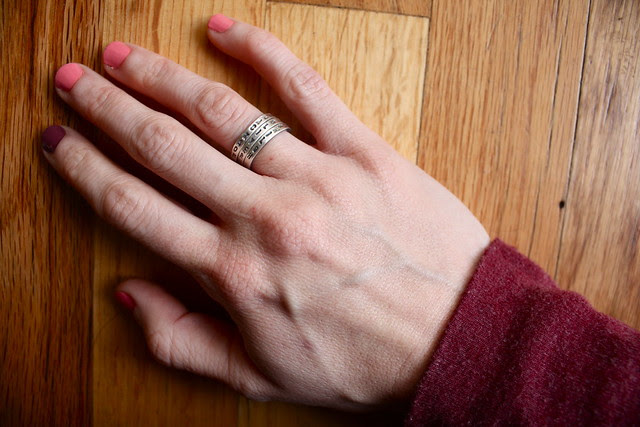 Honestly at this point I wouldn't want to leave the house without either. I am feeling much better than in the first days, still that aching is there- and these remind me that it isn't because I am just odd, but that someone is really missing from me here on earth. This mommy jewellery is my security blanket, and I am okay with that.
If you haven't read the story our our little Shiloh, read here.